Welcome to another First Listen Friday!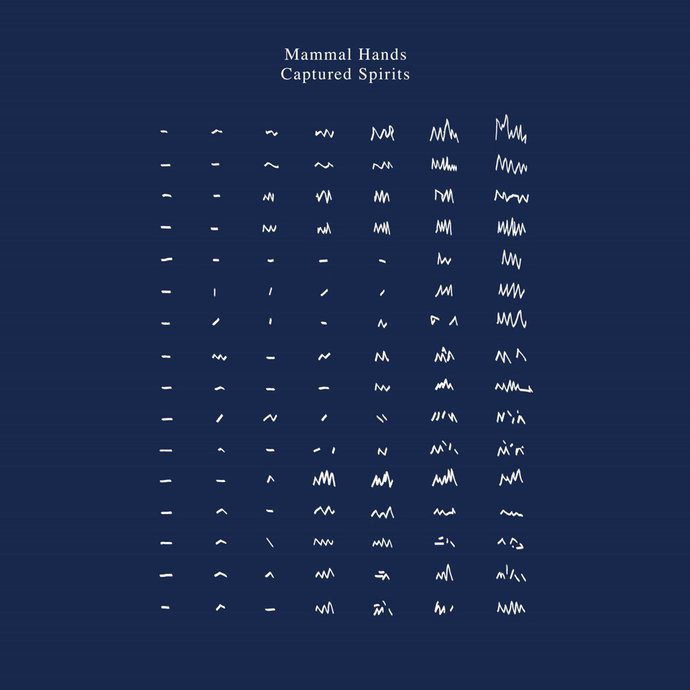 Mammal Hands released their new album Captured Spirits today. The band formed in Norwich, England back in 2012 and this release marks their fourth full-length. They're part of the current wave of UK jazz which is absolutely worth digging into if you haven't yet discovered acts like Nubya Garcia, GoGo Penguin, Kamaal Williams, and others. The instrumentation is gorgeous throughout this album and it consists mainly of saxophone, keys, and percussion. It's an instrumental album and would be more than fine to throw on in the background and that holds up on the somewhat understated opener "Ithaca" but the pace quickly picks up on "Chaser" and there are swells that may remind you of something from a post-rock album or horn freak-outs (as on "Late Bloomer") that jump out and demand your attention. At the center of the album is "Floating World" which is one of the most gorgeous two minutes of music you're likely to find. I really enjoyed this album thoroughly, even if jazz isn't your thing typically I'd give this a shot.
Le Couleur released their new LP Concorde this week. Le Couleur is a Montreal-based synth-pop band. The band's label cites influences "rooted in psychedelia, disco, yéyé, and French chanson". (Side note: according to a quick Google search yéyé is a style of pop music that emerged from Southern Europe in the early 1960s and French chanson is in general any lyric-driven French song, usually polyphonic and secular). The combination of the French lyrics, vintage pop influence, and the synth sounds throughout make this an extremely charming listen. I think the last synth-laden pop album I enjoyed this much was from fellow Canadians TOPS with their album I Feel Alive back in April around the time I was just starting up the newsletter. The album is incredibly solid but there are some standout gems, "Concorde" in particular really impressed me, memorable chorus, a great bassline, and the vocals really gave it an atmosphere that painted a picture. My other favorites were opener "Désert", "Comme une fin de monde" and "Train de minuit".
BlankFor.ms released his Memory EP this week. BlankFor.ms is a musician I've followed for a while because he makes really lovely music via synths, tape loops, and various recording gear and then he goes and makes great videos demonstrating the process and explaining how he does it. The artist himself described Memory as such:
I wanted to create songs that feel vulnerable, almost as if they are beginning to lose control. The emotion is spilling over.
I'd call the effort a success after giving this EP a listen. I find listening to the static and warbled tape and synth textures build and evolve and unwind to be a really rewarding listen. If you're into ambient or lo-fi beat music or just synth-based music in general I think you'll enjoy this release.
Django Django released their new single "Spirals" today accompanied by some pretty cool visuals that suite the swirling sounds nicely.
Rhye released a groovy new single "Helpless" this week.
TOBACCO released "Jinmenken", another single from his forthcoming album, and like all the previous singles I'm digging it. If you're curious about the video apparently jinmenken are dogs with human faces that are said to appear at night in Japanese urban areas.
Yellow Days released "The Curse", a new single featuring Mac Demarco. I'm really digging the vocals and the warped synth sounds on this track.
That's it for this week, here's the Spotify playlist with selections from this edition of the newsletter, enjoy!