9/4/20: Bill Callahan, Lomelda, BUMPER and more
Welcome to the September 4th edition of First Listen Friday! Here's some new tunes for your (hopefully) long Labor Day weekend.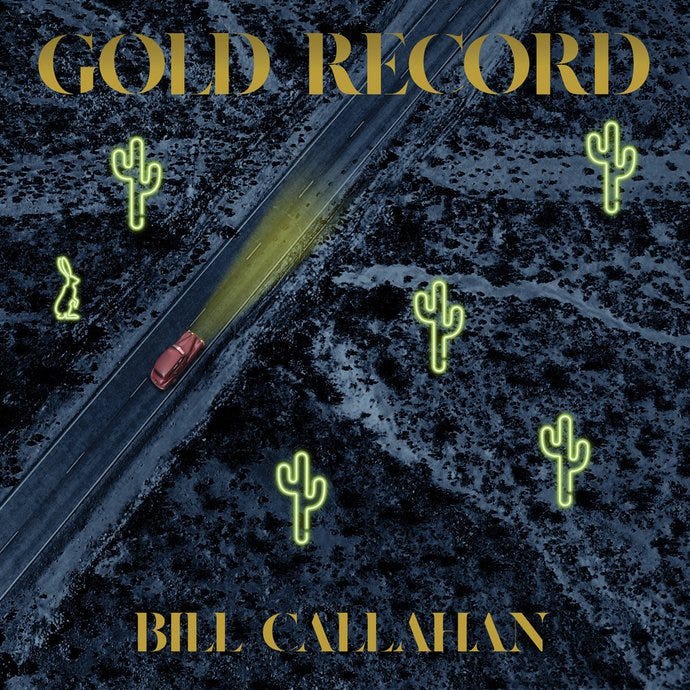 Bill Callahan's new album Gold Record was released today. Bill Callahan has been releasing music for 30 years now (from 1990-2005 as Smog, then under his own name beginning in 2007), and this new album just adds to the preponderance of evidence that he's one of the greatest songwriters and storytellers we have today in music (not to mention he made one of my all-time favorite songs). The first song on the album is a perfect illustration of Bill's ability to paint a picture:
Well, they seemed like a match
So I stopped looking for cracks in their road, and just drove
Outside of Concan, the groom noticed the gold band on my left hand
And said "You got any advice for us, old man?"
Bill's sound has evolved from more lo-fi experimental beginnings to his current folk-leaning sound featuring his distinctive baritone vocals and acoustic guitar with the accompanying instrumentation always making sure the focus remains on the story being told. This new album is no exception, my favorite tracks were "Pigeons", "Another Song", "The Mackenzies", "Let's Move to the Country" and "Breakfast". I definitely recommend this album (and last year's Shepherd in a Sheepskin Vest and if you want to dig in further, 2011's Apocolypse may be my favorite album of his).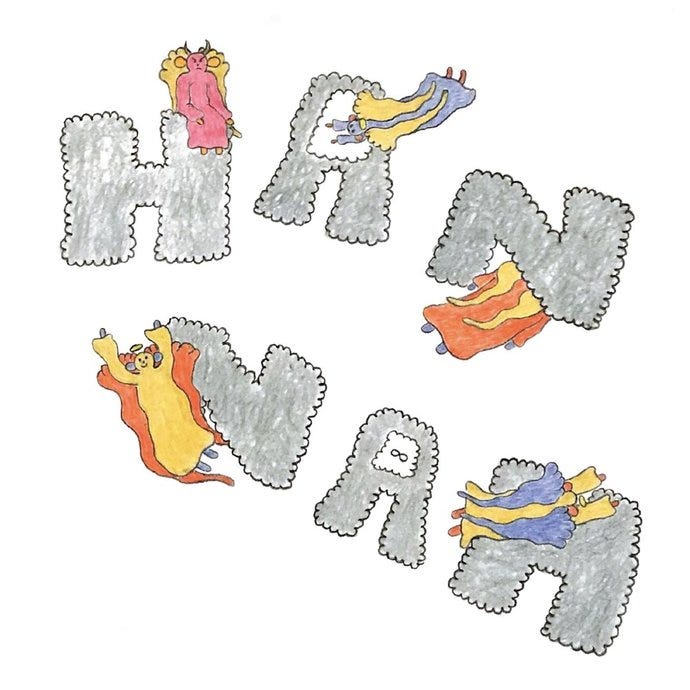 The new Lomelda album Hannah arrived today. Lomelda is the musical project of Hannah Read and she's produced an excellent album here that includes one of my favorite new songs I've heard all year in "Hannah Sun". The album's sound ranges from bedroom indie-pop to rock and a few folkier tunes mixed in as well. Hannah's vocals sound wonderful throughout whether holding a whisper of a note or singing loudly over distorted guitars (as on "Wonder") and the production is great (the album was produced by Hannah and her brother in their hometown studio in Texas).
BUMPER released their debut EP pop songs 2020 today. The collaboration between Japanese Breakfast's Michell Zauner and Crying's Ryan Galloway lives up to its name. The EP is made up of 4 songs that are much more pop-oriented than either of their main musical projects. It's a really fun listen with some serious 80's synth bass sounds and infectious pop vocal melodies. I'd definitely excited to see if they continue the collaboration on a full-length in the future and explore this sound some more.
If you're looking for some new synth tunes definitely check out this PROTO DROIDS album CYBERNETIC WORLD. Written, performed, and recorded by Neil Hale, the album's sound was inspired by 80's electro mixed and Italo disco. If you're into retro synth sounds or even modern artists like Kavinsky and Com Truise I would give this a shot.
Hot Chip released an excellent cover of The Velvet Underground's "Candy Says" that will appear on the newest edition of the LateNightTales mix series.
Petite League is back with a new single. "Joyride" is the first song they've released since last year's Rattler and if you're unfamiliar with the band and you're a fan of lo-fi indie rock you'll dig this.
An excellent vinyl DJ set via the always reliable My Analog Journal youtube channel. This set features Afro Cuban and Latin Jazz mixed by Salt Cathedral's Nicolas Losada and Juliana Ronderos.
Bandcamp is still doing Bandcamp Fridays and supporting artists. Check this out to see how they've helped artists which makes such a difference while they're unable to tour.
That's it for this week, here's the weekly Spotify playlist. Enjoy!